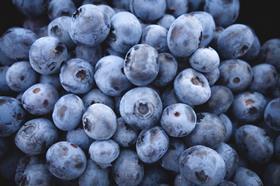 A US trade delegation visit to Vietnam at the beginning of September is one of the signs of interest in increased trade between the two countries, according to local news sources.
According to a Financial Times report, Vietnamese officials have spoken to US businesses and diplomats about increasing US imports, including fruit, with both countries enthusiasticto create new opportunities as a result of the US-China trade war.
The US is Vietnam's biggest export market, and Vietnam holds a US$39.5bn trade surplus with the US. This is a number the US is eager to reduce according to the report.
One area the US has already stated increase imports to Vietnam is fruit, with fruits such as blueberries entering the market for the first time in recent months.
Pete Rickett, governor of Nebraska, visited Hanoi as the head of a trade delegation.
"With China cutting off agricultural exports from the US regardless of how this turns out, what it says to us is that we need to diversify our markets," Ricketts told the Financial Times.
"We want to look to see if we can develop other places for our farmers and ranchers to sell their products around South-East Asia."