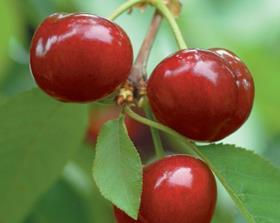 Chilean cherry suppliers remain cautiously optimistic ahead of this year's campaign, in which volume is expected to increase on the back of expanding production, with many in the industry worried about unfavourable weather conditions and a slow European market, according to local traders

"Projected wet weather and a slow European Union (EU) market top this season's list of concerns for Copefrut," Andres Hederra, head of Copefrut's cherry business told Fruitnet.com.

"That said, a lot of our producers have invested in temporary roofing systems for their orchards, thus protecting the trees in the event of unforeseen freezes or if the rains come as they have been predicted. And there's not really much we can do about the EU, except watch and take note."

"There are lots and lots of new cherry plantations that will begin producing during the next several years," added Carlos Muñoz, an executive at Copeval Desarrollo. "And completely new orchards are still being planted in central Chile, so no matter what climate fluctuations we experience from season to season, what's important to remember is that there is tremendous demand and the long-term prospects are very, very positive."

Chile exported 38,549 tonnes of cherries in 2008/09, a figure off by about 12 per cent compared with the previous season. Orchards are only just beginning to blossom in Chile's south-central valleys, but provided the weather holds up suppliers expect the 2009/10 season to continue to grow and prosper.