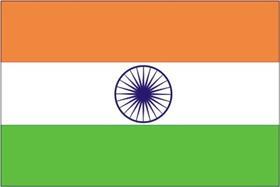 Unseasonable weather over the last week has caused considerable damage to fruit and vegetable crops across Western India's Maharashtra state, affecting exportable volumes and local retail prices, reports the Times of India.
Around 50 per cent of Kesar mango crops in the Marathwada region have been lost to rain, hail and wind damage, according to growers, leaving no fruit available for export.
Vasantrao Deshmukh of the Aurangabad mango growers association told the paper: "This year has been particularly bad for farmers. This year we cannot expect any mango being exported, and it will hardly be available on the local market."
Meanwhile, heavy rain in the Nashik district last week destroyed crops and orchards across 86,232ha of farmland, according to the report. While some 90,000ha in the Pune district have also been hit by hail, rain and strong winds over the last few days.
A central team will visit the affected areas on Thursday (13 February) to assess the damage, said the report. But initial reports suggest grape, pomegranate and banana farms have suffered extensively.
Vegetable production is also affected in the Pune region, and produce traders in the city expect prices on the local retail market to soar over the next few days. Some anticipate a rise of 50 per cent.
"The rain and hailstorm have affected crops. As a result, supply of practically all vegetables and fruits grown locally have been affected. We are expecting rates to go up," the president of the Market Yard Commission Agents Association told the Times of India.
Pune's Agricultural Produce Marketing Committee said: "We are expecting a drop in the quantity of produce reaching the Pune market. With the marriage season also around the corner, buyers will begin to feel the price heat in the next 3-4 days."