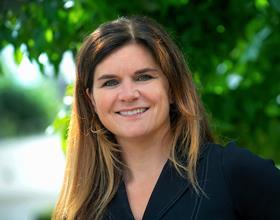 Multinational produce grower-distributor The Westfalia Fruit Group today (11 August) announced the appointment of Danielle Willems as group communications executive, effective from 1 October 2021.
The organisation describes Willems as 'an experienced, culturally adaptable and high-energy communications executive with over 15 years' experience in corporate communications, transformation and crisis management'.
Willems is currently leading corporate communications for Cargill's EMEA Animal Nutrition business. Prior to that, she worked for Saudi chemical company Sabic.
Commenting on the appointment, Alk Brand, ceo of Westfalia Fruit, said: 'As part of the Westfalia global leadership team, Danielle will be intrinsic in managing and delivering key projects in the near future.
'Clear and concise communications are pivotal throughout Westfalia's integrated supply chain. Danielle will be driving these global communications further for the Westfalia Fruit Group, as the market leader in our dynamic industry.'
Westfalia is a leading supplier of fresh and processed produce to international markets.
As a front-runner in the avocado industry, Westfalia grows, sources, ripens, packs, processes and markets avocados across the globe, year-round.
Westfalia operates sales offices in the UK, Europe, North America, Latin America and southern Africa.