The company aims to shape the sustainable future of food through education, research and development and support for smallholder farmers
Westfalia Fruit Group will showcase a trio of agricultural strategies that are helping to shape the future of food through sustainable development at next month's Fruit Logistica in Berlin.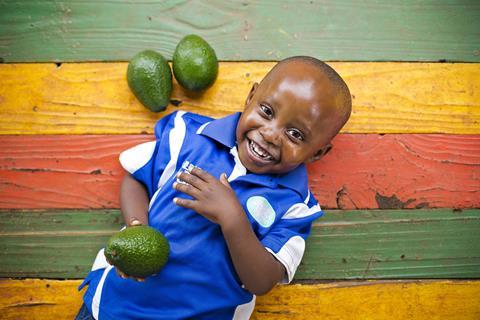 The first involves developing partnerships with smallholder farmers in Africa, South America and elsewhere to help provide access to global markets and empower them to build sustainable livelihoods, lifting communities out of poverty while meeting burgeoning consumer demand for avocados and other fruits.
In Peru, for example, Westfalia is collaborating with a cooperative of 80 experienced avocado producers to help them achieve GlobalGAP certification. It also helped another collective of growers to successfully achieved Rain Forest Alliance certification in 2022.
In Tanzania, meanwhile, Westfalia has supported a group of farmers to develop avocado production for the late international marketing window.
Another of the company's sustainability initiatives involves empowerment through education.
"Education is a powerful tool that changes lives and the world over. The legacy of Westfalia's iconic founder, Dr Hans Merensky, is the foundation he created to provide support for students to study a range of subjects, with a focus on agriculture-related disciplines," the company said.
In the past three years in South Africa, for example, Westfalia has awarded 45 bursaries and enrolled more than 100 candidates in apprenticeship and learnership programmes, many of whom were facing an uncertain future.
In Chile, the company is working with several schools focussing on the environment and education, while both in Chile and Colombia Westfalia supports colleagues with study time off work, creating more opportunities so they are able to develop their employment prospects.
Finally, the company is pushing ahead with pioneering research and development to make avocado production more sustainable. Its research division is the largest privately-funded subtropical fruit research organisation in the world.
"Our in-house dedicated team of scientists and technicians in South Africa, and at regional hubs around the world, focuses on three key research areas to drive the industry forward: breeding programmes, increasing the effective use of biological and organic inputs and continuous development and exploration that all have an impact on sustainability and food security," the company said.