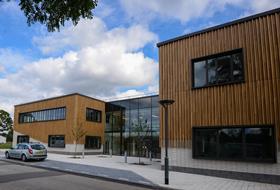 Two new faces will be leading AHDB's IPM and crop health work in horticulture, the board announced today (20 October).
Don Pendergrast is to take up the position of AHDB head of crop health and IPM on 30 November 2020. Meanwhile, Joe Martin has become AHDB's senior scientist working on pesticide regulation within the crop health and IPM team.
Pendergrast is bringing a wealth of crop health experience to the role, including bio-pesticide research, having spent three years at the NFU as plant health advisor, AHDB said. He also had two years as head of technical services for UPL, following its acquisition of Arysta, where he had held the same post for three years prior.
He will be overseeing the ambitious new programme of work on integrated pest management (IPM) across AHDB's Cereals and Oilseeds, Potatoes and Horticulture sectors.
Pendergrast and team will be focusing on supporting growers to manage pest weed and disease issues as well as developing solutions to manage existing and emerging threats.
Martin is no stranger to AHDB, having been with the organisation for over five years. During this time, Joe has led work on weed research while also managing AHDB's high profile SCEPTREplus and AMBER projects.
In his new role, Martin will take over leadership of the EAMU programme and its team members. He will also coordinate AHDB's work within the field to ensure the availability and efficacy of plant protection products for the horticulture industry, while continuing his SCEPTREplus and AMBER project work.
AHDB research director Susannah Bolton said: "Both Don and Joe are extremely knowledgeable on crop health and pest management issues. We're delighted to welcome Don to AHDB and to see Joe continue his excellent work with us.
"We want to ensure that our staff members are providing growers with the access they need to the products, biopesticides and application technology and know-how it needs during this challenging time. Through both Don and Joe, this service will continue.
"AHDB would also like to place on record our gratitude to both of our outgoing team members Paul Neve and Bolette Palle Neve for their efforts during their time with us. We wish them all the best as they return to the Netherlands to continue their careers."
Enjoyed this free article from Fresh Produce Journal and its team of editors? Don't miss out on even more in-depth analysis, plus all the latest news from the fresh produce business. Subscribe now to theFresh Produce Journal.