Agri-tech software firm hires fresh produce manager as new head of sales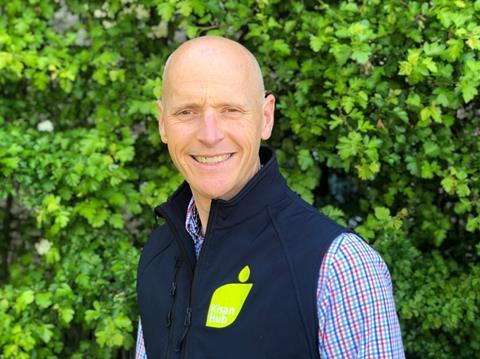 Agri-tech software business KisanHub has recruited Burgess Farms' fresh produce manager Alistair Winter as its new head of sales in a bid to marry agricultural experience with cutting-edge software.
Winter, who has spent two decades in the fresh produce industry and comes from a farming background in Lincolnshire, joined the firm to help improve efficiencies and profitability in the entire supply chain from farm to end-customer, he said.
"Creating sustainable returns for everyone in the supply chain is what drives me. I can see that this technology can improve the way time is spent, removing a lot of paperwork and enabling different systems to talk to each other. The industry has been very paper-focused in the past but with ever increasing inflationary pressures and tight margins, making the best use of time and effort will save money."
Winter has spent the past 15 years at Burgess Farms, working across procurement and sales, managing relationships and agreements with retailers, processors and growers.
Winter said he is looking forward to genuinely understanding individual farmers' and processors' needs. "It's really important to understand what their pressures are so that any decisions are made for the right reasons – I'm not here to sell to someone who doesn't need the product. The aim is to help businesses to be more successful based on their wants and needs. I'm here to build business based on what customers really would like and need."
Winter joined the KisanHub team in mid-April after CEO Giles Barker created the new role. Commenting on Winter's appointment, Barker said: "It became clear we needed someone to lead the commercial side of our company, someone with drive, plus knowledge and experience in this brilliant, complex industry. I've known Alistair professionally for some time and we are thrilled for him to join our dedicated team, committed to the future and more sustainable supply chains."
KisanHub is a supply management platform designed for fresh produce suppliers to have visibility of their crops from seed to sale. Founded in 2013, KisanHub is part of a global community of technology innovators serving the food supply chain.