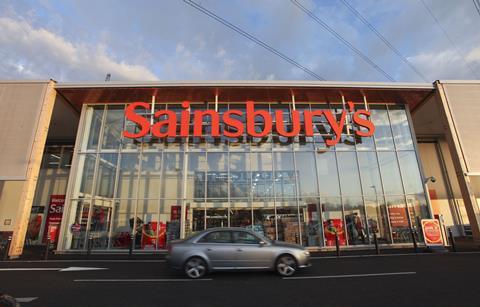 Seismic changes are afoot at Sainsbury's, where one of the largest supplier reviews in recent memory is causing substantial flux across the fresh produce sector.
The supermarket has been struggling of late in the intense battle for market share, with the most recent Kantar Worldpanel figures showing a 0.7 per cent sales decline in the 12 weeks to 26 March. Its 16.1 per cent share is still good enough for second place behind Tesco, but that says as much about Asda's travails as its own performance, and the impact of the discounters is continuing to be felt across the big four.
What's happening now is seen as Sainsbury's riposte to both the discounters' surge and other retailers' moves to cut cost by sourcing more direct. FPJ understands that its new strategy is to source as much as 75 per cent of each product group in fresh produce directly from growers, with the remaining 25 per cent managed by a single importer.
The process has begun with fruit, avocados and potatoes, but is expected to continue across other fresh produce categories in later phases.
It is a shift in approach that is producing both winners and losers across the category. One of the most affected suppliers has been Mack, which has lost business totalling tens of millions across a number of imported fruit categories, and while it had some good news in growing its avocado business with Sainsbury's, the overall picture is a significant net reduction.
Chingford has picked up stonefruit volumes but lost out in topfruit, with Worldwide Fruit and Goatham understood to have gained on topfruit.
Other firms understood to have been affected by the review, either negatively or positively, include Total Produce, Norton Folgate, Berry Gardens, Grapes Direct, CPM Retail and Angus Soft Fruits. The companies declined to comment when contacted by FPJ.
Mack is remaining bullish, despite the inevitable upheaval such a loss causes. Managing director Nigel Trood confirmed that a consultation process is taking place with staff over the future structure of the business, but insisted that the company has been evolving its model over the past three years anyway to mitigate the potential risks of having too much business with one customer.
"What people do not understand is we have [secured] a significant amount of new business in the last two to three years, so the impact is not as significant as it could have been," he explains. "That's been very helpful, and our strategy continues to be about developing new business."
The question of timing is problematic for Mack, which will have to wait for other tendering processes to begin before it can pitch for further new contracts. That leaves a period of uncertainty, but Trood says the company has already taken steps to mitigate the losses, such as reducing its requirement for agency staff and focusing on its own people.
Chairman Chris Mack adds that communication is key, not just with employees but with the company's growers. "We were Sainsbury's largest fresh produce supplier, so this change of direction has hit us harder than others," he says. "One of our major priorities has been to make sure the transition is as comfortable as possible for our key growers." Opportunities still exist to expand business with growers in key areas, such as avocados and lemons, Mack and Trood say, and they are at pains to emphasise that they still have a very good relationship with Sainsbury's and will continue to work closely together.
As for Sainsbury's itself, a spokesperson declined to discuss its strategy in detail, beyond saying: "We review our product ranges and ways of working on a regular basis, making sure we can continue to provide our customers with the very best quality and value."
Fresca's experience is no doubt being reflected to varying degrees across all of the affected suppliers, and it's an unwelcome distraction at a time of political uncertainty.
And the risk isn't all at the supplier end – Sainsbury's bold move is a high-stakes game that needs to work, or else it could find itself with the kind of ranging headaches supermarkets do not need at a time of such fierce competition. It's a story that is far from over.
Additional reporting by Nina Pullman.