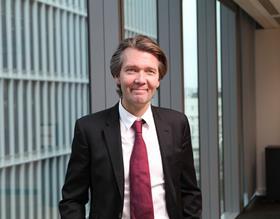 Bakkavor has reported a recovery in sales, having been hit hard at the start of the Covid pandemic.
The fresh prepared specialist said group revenue for the year to 26 December 2020 was 4.9 per cent lower on the year before. In the UK, it saw a recovery in sales as the first Covid-19 lockdown was lifted, however, volumes were adversely impacted in the final quarter by further restrictions, particularly within the 'Food to go' category.
It said forward planning and preparation for the Christmas period enabled the business to maintain very high customer service levels and deliver Christmas volumes in line with the prior year. Overall, UK like-for-like sales for the full year were 5.3 per cent lower than last year.
On the international front, the US business grew by 12.7 per cent on a like-for-like basis as it benefited from the growing trend for FPF and greater collaboration with customers. This revenue uplift, together with a strategic restructuring of operations, led to a turnaround in performance and secured sustainable and profitable growth for the second half of the year, according to the company.
The growth reported within the US was, however, offset by a decline in revenues of 21.6 per cent in China, its business most severely impacted by the pandemic. 'Whilst we continued to see reduced demand in Hong Kong due to ongoing civil unrest, we saw a steady improvement in sales in mainland China in the second half of the year, giving us confidence in the overall recovery in the region,' it explained.
Mitigating action
Bakkavor said it had taken mitigating action to lower its cost base and preserve cash at an early stage of the pandemic, adapting factory operations and completing strategic restructurings in all regions to accommodate lower volumes. It added that thorough planning meant it was well prepared ahead of the UK's exit from the European Union on 31 December 2020.
Chief executive Agust Gudmundsson said: 'These are unprecedented times but the hard work and dedication of our teams, together with our scale and longstanding customer relationships, has delivered a strong and resilient performance. I am incredibly proud of our colleagues who have gone above and beyond in the toughest of circumstances. Their performance has been exceptional and I would like to thank them once again.
'Notwithstanding the ongoing impact of Covid-19, we have a sound business model and solid platform that leaves us well placed to navigate the current environment and achieve long-term sustainable growth.'