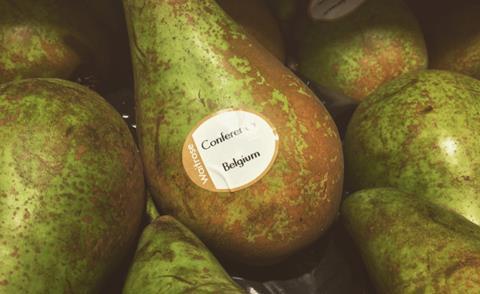 One of Europe's leading pear suppliers says the possibility of the UK leaving the EU without a trade deal is creating huge uncertainty around the future of its exports to the country.
Speaking to the Financial Times, Marc Evrard of Belgian Fruit Valley (BFV) said the spectre of tariffs, quotas, red tape and border delays had raised major concerns in recent weeks.
Any additional cost resulting from a no-deal Brexit, he suggested, could adversely affect not only his country's fruit exporters but suppliers across the European Union.
"There are a lot of uncertainties there, and each specific one might have a considerable impact," Evrard told the FT. "If there were some clarity it would make preparations easier."
The UK was Belgium's biggest export market for pears in 2019, importing almost 29,000 tonnes of Belgian pears, according to BFV.
Belgium also acts as a hub for fresh produce supply into the UK from a number of other sources across the EU and overseas.