At Festival of Fresh Nick Allen emphasised his commitment to continued investment at a challenging time for the fresh produce sector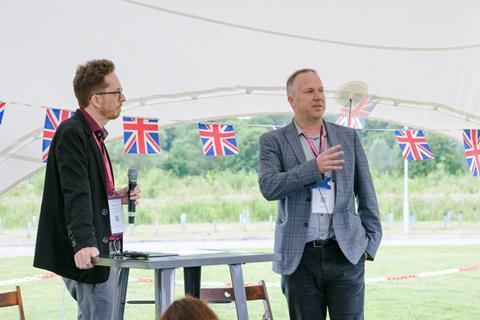 UK berry growers will overcome the current challenging times thanks to their resilience and the fact that consumers can't get enough of their product.
That was the positive message delivered by Nick Allen, CEO of grower-marketer cooperative Berry Gardens, at Festival of Fresh on 8 June.
Allen, who stepped up from financial director to CEO on 28 February 2020, just as the Covid crisis hit, said Berry Gardens had weathered the myriad challenges of the pandemic, Brexit, and supply chain issues as a team.
"Not many CEOs start their new job sending half of workforce home during first two weeks," he quipped.

"We need to get through the next one or two years. We need to make sure we continue to deliver sustainable returns to our growers. I am a big believer in continuing to invest even during tough times, so you come out strong the other side."
Berry Gardens recently joined forces with a company called Peak whose Decision Intelligence platform uses AI to help businesses harness their data to make more intelligent stock allocation decisions.
"Once-in-a-lifetime shocks seem to be coming increasingly frequently, and business is becoming more uncertain and unpredictable," said Peak's commercial director Joseph Story in an on-stage interview at Festival of Fresh.
"In times like these it's the companies that think differently and take risks that succeed. AI isn't magic, but if you have reasonable expectations and choose the right challenge to take on, it can help deliver real, demonstrable improvements. Now is the time to embrace it."