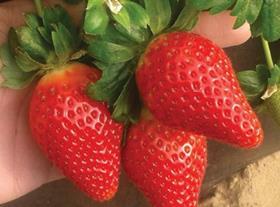 British Summer Fruits has expressed serious concerns about the government's commitments on seasonal workers, warning the expansion of SAWS pilot will "not remotely fill" the industry's labour needs further down the line.
The trade body's chairman Nicholas Marston said: "The current availability of 10,000 temporary visas for this year is a step in the right direction, but will not remotely fill the industry's need for seasonal workers once access to these jobs for workers from the EU ends."
He added that it was a "huge concern" that there is currently no commitment from government to extend the pilot SAWS scheme beyond this year.
"A great deal of research and development is being carried out on robotics and automation, but the effective commercial use of these technologies is many years away and will only replace a proportion of manual workers as farm fields are very different to factory floors. '
New requirements for immigrant workers, announced by home secretary Priti Patelyesterday (19 February), now include a £25,600 minimum income, the ability to speak English, and a points threshold set for all immigrants looking to work in the UK.
Marston warned that the new points scheme and an end to labour access for unskilled workers could effectively spell the end for UK production of "many horticultural products", including strawberries, if the SAWS pilot isn't made permanent "and expanded to fill the whole sector's needs".
"This would be a disaster for our growers andfor the public," he said, adding that consumers would be forced to buy more expensive fruit, imported from the EU.
British berry growers employ around 29,000 seasonal workers a year, while the horticulture sector as a whole takes in more than 70,000. Around 99 per cent of these come from outside the UK.