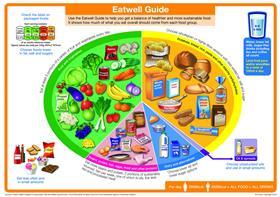 A new review paper looking at the future of healthier and more sustainable diets in western countries has been published by the British Nutrition Foundation.
The paper, entitled 'Healthier and more sustainable diets: what changes are needed in high-income countries?' examines the current evidence on the changes required in high-income countries to make diets simultaneously more environmentally sustainable as well as healthier. It also identifies research gaps and opportunities.
Agriculture is a major contributor to global environmental change and there is rapidly growing recognition of the need to transform food systems to protect both human and planetary health, according to the BNF.
The review turns the spotlight on studies that have focused on the dietary changes needed to improve health outcomes and reduce the environmental impact of food production and consumption, and stresses that the nutritional quality of diets should be central to the discussion.
Research shows that following government-backed healthy eating advice, such as the UK's Eatwell Guide, across the population can deliver environmental benefits as well as benefitting health, but currently less than one per cent of people are achieving all of the Eatwell Guide recommendations.
A UK study found that following the Eatwell Guide's recommendations more closely would lower the greenhouse gas emissions of current adult diets by 30 per cent, and reduce water use by four per cent, as well as reducing mortality risk by up to seven per cent.
While vegetarian and vegan diets can deliver environmental benefits in terms of GHG emissions and land use associated with food production, the review highlights that they are unlikely to be widely adopted based on current adherence rates and may reduce intakes and/or bioavailability of some essential nutrients found in foods such as meat, fish, milk and eggs, for example iron, zinc, calcium, iodine, and vitamin B12.
Professor Judy Buttriss, director general of the British Nutrition Foundation and co-author of the review, said: "Looking at the available evidence we recommend that an obvious step is to work together with others in the field of nutrition and beyond to promote diets aligned with the UK's Eatwell Guide. An advantage of this kind of plant-rich diet, which can still include some meat, fish, dairy products and eggs, is that it is based on dietary patterns already familiar in the UK and already being adopted to some extent by many of us. However, currently less than one per cent of people are achieving all of the Eatwell Guide recommendations, and so there is room for improvement for almost all of us."
How to make diets healthier and more sustainable
While there is no ideal 'one-size-fits-all' solution, BNF said there are some actions that everyone can take now that are likely to benefit both their own health and the environment:
These are:
- Follow the Eatwell Guide, which shows the proportions of foods from the main food groups needed to achieve a varied and healthy diet;
- Eat more fruit and vegetables;
- Diversify and shift the balance of protein intake towards more plant-based sources of protein;
- Limit foods high in fat, salt or sugar;
- Choose sustainable sources of fish and seafood;
- Waste less food.