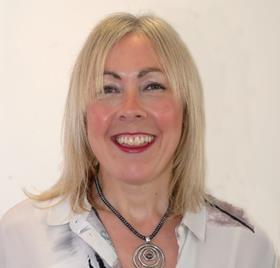 Soil Association Certification is joining forces with leading online retailer Ocado to deliver the UK's Best of Organic Market awards (Booms) 2021.
This time the Booms are expanding to celebrate excellence across the entire organic sector, and will include new organic farming awards, reflecting the range of organic-certified businesses working to restore nature, health and a safe climate, Soil Association Certification said.
'The Boom farming awardsare an opportunity for organic farmsto showcase organic farming, generate media coverage and increase sales,' the organisation said. 'These farm awards will celebrate organic farm businesses that produce good quality products alongside delivering environmental and ethicalbenefits.'
There are two new farming awards for 2021: Best of Organic Farm (less than 10ha), sponsored by Riverford Organic Farmers; and Best of Organic Farm (more than 10ha), sponsored by Robin Appel Ltd. There are also awards for fresh produce, dairy, meat and box schemes.
Entry to the Booms is open to all certified organic farms on 1 December.For 2021, entry is free for any small Soil Association-certified businesses in recognition of these challenging times and with generous support fromHeadline Sponsor Ocado, Associatesponsor Yeo Valley and Category Sponsors, including Riverford Organic Farmers & Robin Appel Ltd.
"Organic farming is a vital cornerstone in countering the two crises of our time: biodiversity losses and climate change,' a spokesperson forSmall Farm Category sponsor Riverford Organic Farmers said. 'As farmers ourselves, we at Riverford are proud to sponsor a new award for organic farming, and hope it sends a strong message of encouragement and optimism to new and existing organic farmers and growers to join us in this movement for the future."
A spokesperson for Large Farm Category sponsor Robin Appel Ltd, added:"Organic farming plays a vital role in protecting our soils and promoting biodiversity, so Robin Appel Ltd are delighted to sponsor the Best of Organic Farm Award (+10 ha). After more than 20 years involvement working with organic farmers and consumers, we have become the largest and most dynamic link between the vibrant and innovative organic farming sector and the fast-changing demands of UK consumers."
2020 has seen the acceleration of a decade of growth in the UK organic market, with new Nielsen market data revealing that the organic market has reached its highest growth level in over 10 years, with buoyant growth of 9.5 per cent for the past 12 months.
Clare McDermott, business development director for Soil Association Certification, said:"2020 has seen organic brands, businesses and farmers highlight the critical importance of producing food in a way that works with nature to protect soil, encourage wildlife and help tackle the climate crisis.
'With the organic market on track to reach £2.6bn by the end of the year, and organically farmed land increasing by 2.8 per cent in 2019, the 2021 Booms are a fantastic opportunity to celebrate the incredible innovation organic farmers have demonstrated, even in the face of major disruption."
To enter the awards please visithttps://www.soilassociation.org/boomawards
Judging will take place in spring 2021, with the awards ceremony taking place in the summer.