UK foodservice giant Brakes' Changing Gears driver training programme is shortlisted for British transport award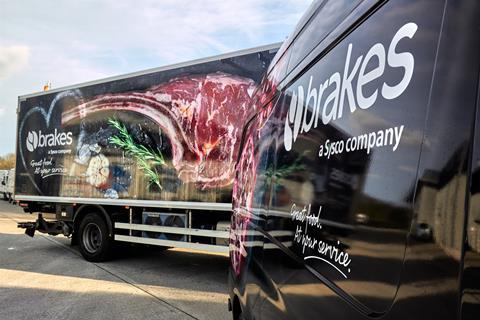 Brakes, a leading British foodservice wholesaler, has been shortlisted for the Training Award at the UK Motor Transport Awards, which take place in London next week (7 September).
Brakes received the nomination for its innovative Changing Gears programme, which was introduced to provide a long-term, sustainable solution to HGV driver shortage.
The programme was already in development when the HGV driver shortage hit the headlines, explained Debbie Spear, Changing Gears programme manager.
"The shortage of HGV drivers isn't new, it's been around for many years, which is why we already had our own programmes to recruit, train and retain the best talent in the industry. However, the pandemic and Brexit accelerated the impact on the sector and we launched our new initiative, 'Changing Gears'," she said.
Government measures to address the shortage, for example with changes to driver apprenticeships, meant that foodservice businesses that generally operate using vehicles which require a Class 2 HGV licence, felt increased pressure, Spear said.
"Changing Gears is a great example of industry not waiting for the Government to deal with the shortage, but acting to create our own bespoke solutions," she said. "It's about identifying driving talent and giving them really strong support to not only pass their HGV test, but also become great drivers. It allows current and new colleagues to take on driving roles, with their training and testing funded by Brakes. It's not just about passing the test, it's about supporting the professional development of the drivers of the future."
To date, the programme has a 100 per cent pass rate, with a 96 per cent retention rate, Spear said. Such is the success of the programme that a waiting list is now in operation, she added.
Regarded as a benchmark for excellence among UK road transport fleet operators, vehicle manufacturers and innovators, the 2022 Motor Transport Awards will take place in Grosvenor House Hotel, London.