New pest monitoring and forecasting tool, Brassica Alert, helps tailor pest control programmes, says Syngenta
Brassica crop growers and agronomists now have the chance to better tailor disease and pest control programmes to specific threats this season, thanks to a more advanced and targeted pest monitoring and forecasting decision support tool.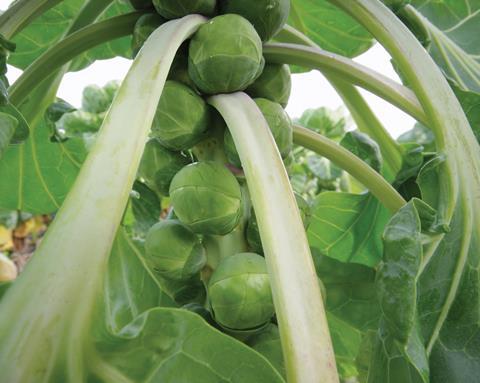 Created and managed by the Allium & Brassica Centre, sponsored by Syngenta, Brassica Alert uses new more sophisticated pheromone trapping and monitoring of early pest presence, as well as disease spore trapping and powerful weather modelling, to provide real-time risk assessments.
Brassica Alert gives a traffic-light style warning for impending risk of ringspot and white blister, along with major pests, thrip, diamond back moth and silver Y moth. Growers and agronomists can opt to receive text updates to view the latest reports on the Syngenta website.
Carl Sharp of the Allium & Brassica Centre said: "Brassica Alert has allowed growers the flexibility of going from what was an industry-standard fixed spray interval disease control programme, to targeted applications choosing products most suitable at the time of application.
"Our independent trials has shown that two targeted fungicide applications indicated by Brassica Alert, gave comparative disease control, marketable yield and quality as using the standard four to five spray programme.
"The combination of climatic data and spore trapping has given consistent results with regards to reliability," he added.
Syngenta digital agronomy specialist, Ed Flint, highlighted Brassica Alert has proven the potential for forecasting tools to help growers better target treatments and strengthen decision making.
"The greatest benefit comes when you start to couple decision support tools together," he said.
"Growers who use Brassica Alert in combination with Syngenta Spray Assist, for example, can identify appropriate spray window opportunities for application timing ahead of pest or disease outbreaks – along with advice on the optimum application technique for the intended target, to get the best results possible."