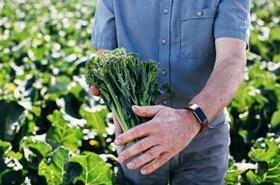 The Brassica and Leafy Salad Conference is set to return on Wednesday 19January after a three-year hiatus.
The 2022 conference will be held at the East of England Showground & Events Centre in Peterborough, allowing space for more exhibitors and machinery than in the past.
Exhibitors include Clause UK, Hazera Seeds UK, Sakata UK, Tozer Seeds and Bayer Crop Science
The brassica technical session is being sponsored by Syngenta, while the evening dinner has sponsorship from Sakata EU.
It is still possible to sponsor or exhbitit at the event. For more information contactadmin@britishgrowers.orgor visitwww.brassicaandleafysaladconference.co.uk.