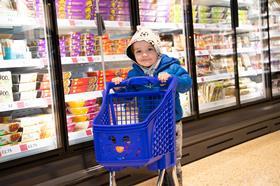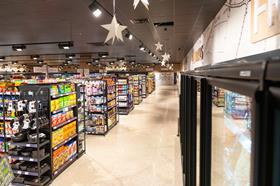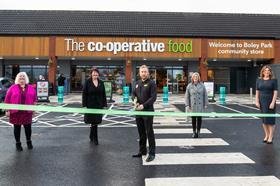 Central England Co-op has welcomed customers to its new flagship store in Lichfield, Staffordshire following a £3 million investment.
Chief executive Debbie Robinson was on hand to cut the ribbon at the 'Boley Park community store' and reveal various sustainability features being debuted by the retailer for the first time in its business.
These include a zero-waste refill station that will allow shoppers to only buy what they need and cut down on food packaging and waste and a free hot and cold water refill station.
Other innovations include eco-friendly fridges with a 60 per cent lower carbon footprint, and emission-free home delivery via the Snappy App.
The store also features a brand new internal and external design that features bespoke artwork highlighting Lichfield landmarks by local artist Chris Day.
It also features a special piece of art by Lichfield City FC Girls under 12s showcasing what they felt best showcases their city.
The store will continue its long-term relationship with Lichfield Food Bank by having an in-store collection point for people to make donations. The retailer is marking the opening by presenting the food bank with £250 in vouchers.