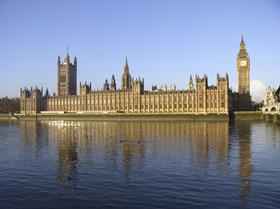 The Chartered Institute of Environmental Health (CIEH) has expressed concern and disappointment that the UK government has chosen to delay its flagship Environment Bill once again.

The Bill, which sets out the UK's environmental and regulatory regime post Brexit, has been much-delayed over the past two years and was due to begin its Report Stage reading in the House of Commons today (27 January).

The Bill deals with vital issues such as environmental standards, air quality, and the creation of a new Office for Environmental Protection (OEP) to replace the EU's regulatory regime, the CIEH said in a statement.

Commenting on the delay, Dr Phil James, chief executive at CIEH, said:"This is another exasperating delay and raises questions about how the government intends to take this vital piece of legislation forward. We have been working with partner organisations in the Healthy Air Campaign and with the government to improve this Bill since 2019, and were encouraged by the progress being made.

"With COP26 just around the corner, this Bill was an outstanding chance for the government to showcase its ambition of being a world-leader in environmental protection. Delaying it further only raises questions about the UK's commitment to improving our environment," he said.

"We urge the Government to give this Bill the priority it desperately needs and ensure that it is taken forward as a matter of urgency."

CIEH is the UK professional voice for environmental health, representing over 7,000 members working in the public, private and third sectors.