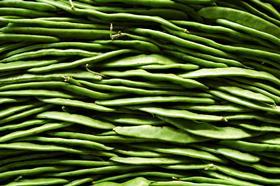 Around 200 pickers and packers have been instructed to self-isolate on a Herefordshire beans and Tenderstem farm after 73 of them tested positive for Covid-19.
The vegetable grower A S Green and Co has gone into lockdown after the tests, and Herefordshire Council is delivering food and essential supplies to the workers at the farm where they have been segregated into their respective mobile homes.
As a precautionary measure the farm near the village of Mathon announced that it has arranged for testing of additional key workers includingmanagement team members and visitors.
It confirmed that all test results to date outside of its site have come back negative.
Herefordshire Council said it believes the outbreak is "contained" on the farm, adding that the workers are being treated as "one extended bubble" and are staying within household groups.
In a statement on its website, A S Green and Co wrote: "Our site is currently closed for all visitors and with the assistance of the various bodies no workers are being permitted to leave our site and are receiving the required support at our site.
"Our work force and local community are our priority at this difficult time and we continue to follow the guidance of the relevant bodies to ensure that the spread of the virus is controlled and our workforce is supported.
"Public Health England advises that it is very unlikely Covid-19 can be transmitted through food or food packaging, so shoppers can remain confident buying British fruit and veg."
A S Green is a well-established family business based atRook Row Farm on the edge of the Malvern Hills.
It employs about 200 seasonal workers from Eastern Europe to help pick and pack its crop of runner bean, Tenderstem, broad beans and helda beans.