The global supply chain business has partnered with Port of London Authority to present annual British Ports Association conference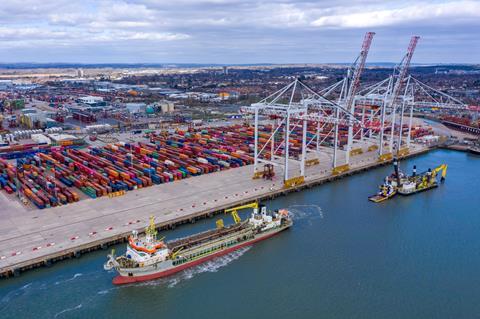 DP World, the Emirati multinational logistics company, has teamed up with the Port of London Authority (PLA) to hold this year's British Ports Association (BPA) annual conference at the Leonardo Royal Hotel London Tower Bridge on 17-19 October.
This "landmark" move reflects DP World's continuing support for the UK maritime sector – a cornerstone of the British economy that manages 95 per cent of all international trade, PLA said in a statement.
The conference, hosted by the PLA, in partnership with DP World, promises an assembly of industry frontrunners and is a platform for participation from port members, associates, government officials, regulators, and international maritime representatives in two days of panel discussions, keynote speeches, and expert presentations, PLA said.
Additionally, the conference will offer delegates ample networking opportunities. The conference programme can be viewed at: https://www.bpa2023.com/programme/
Dubai-headquartered DP World now handles 10 per cent of world trade and owns and operates UK port and logistic hubs at London Gateway and Southampton, as well as P&O Ferries and P&O Ferrymasters subsidiaries.
Meanwhile, as a trust port covering 95 miles of the tidal River Thames, the PLA works to keep commercial and leisure users safe, protects and enhances the environment and promotes the use of the river for trade and travel.
Founded in 1992, the BPA serves as the representative of the ports industry in the UK, championing the diverse interests of its 100 full members and numerous associate members.