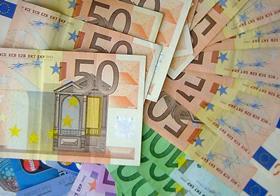 The European Commission has awarded funding to 41 new agricultural marketing and promotion campaigns with an emphasis on countries outside of the EU.
In a significant change to previous funding waves, 24 of the programmes are outside of the EU, in countries including China, Japan, South Korea, Australia and Belarus, while 17 grants are going to countries inside the EU. In the past, almost two thirds of funding programmes went to EU member countries.
Five programmes are joint-promotion campaigns by organisations from different member states.
The EC said it has targeted external countries as a measure to help find alternative markets and counter the effect of the Russian ban on imports of EU food products.
Total funding is worth €130 million over three years, half of which comes from the EU budget. It includes an extra €30m of EU funds made available by the commission following the Russian ban.
"Promoting EU agri-food products on global markets is a strong and proactive response to the Russian ban," said agriculture and rural development commissioner, Phil Hogan. 'The increased funding for promotion measures will continue to contribute to the success story of the growth in exports of high quality EU agri-food products on the world market.'
Promotional campaigns can consist of public relations or publicity campaigns that highlight the advantages of EU products, particularly in terms of quality, food safety and hygiene, nutrition, labelling or environmentally-friendly production methods.
Funding can also cover participation at events and fairs, information campaigns on the EU quality systems (PDO, PGI and TSG), on organic farming, and information campaigns on the EU system of quality wines.