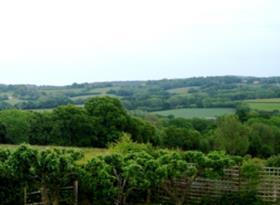 The government's new Environmental Bill, launched today, promises to introduce legally binding environmental targets, citing waste, water use and biodiversity as key areas for radical improvement.
New environment secretary, Theresa Villiers said the Bill will place Britain as a "world leader" in efforts to tackle the environmental crisis.
The Bill will put the government's 25 Year Environment Plan "on a statutory footing", suggesting it will introduce new charges to tackle pollution and "build on the success of the government's 5p plastic bag charge".
The Bill will also herald a new public body, the Office for Environmental Protection, located in Bristol, acting as an independent watchdog to hold the government and other public bodies to account on fulfilling environmental targets.
The office's powers will cover all climate change legislation and hold the government to account on its commitment to reach net zero emissions by 2050.
Villiers said: "Our natural environment is a vital shared resource and the need to act to secure it for generations to come is clear.
"That's why our landmark Environment Bill leads a green transformation that will help our country to thrive. It positions the UK as a world leader on improving air quality, environmental biodiversity, a more circular economy, and managing our precious water resources in a changing climate.
"Crucially, it also ensures that after Brexit, environmental ambition and accountability are placed more clearly than ever before at the heart of government, both now and in the future.'
According to Defra the Bill will extend responsibility for waste disposal to those who produce it, and create incentives for the reuse of material, as well as a consistent approach to tackling waste crime, introducing bottle deposit schemes and more effective litter enforcement.
It will also grant powers to direct water compaies to work together to meet current and future demand for water, making planning more robust.
The Bill, introduced to parliament today will only apply to England, but can be applied across the UK with the consent of devolved administrations.
Industry figures welcomed the binding nature of the Bill. Gareth Morgan, head of farming and land use policy, Soil Association, voiced concerns that it may not affect other big decisions which impact the environment, such as future trade deals.
"A commitment to binding targets for environmental improvements would be a welcome addition in the new Environment Bill, along with the recognition of climate change and the need to restore biodiversity," Morgan said.
"Whether this bill will bind other areas of government remains to be seen. If the governmentis serious about achieving what it sets out today, it needs to ensure that future legislation, particularly the Agriculture and Trade Bills, are aligned with the Environment Bill. The ambition to enhance our landscapes, wildlife and habitats, and tackle climate change, needs to underpin the UK farming's transition onto a more sustainable footing, and hasty trade deals might undermine our farmers and the environment by simply exporting our environmental impacts and emissions overseas.
"It is also not yet clear how the crisis in soil health will be addressed in the Bill. Without legally-binding targets on improving soil health, government would be missing a vital opportunity to bring about the changes needed in our farming system to protect and restore our precious natural environment and respond to climate change."