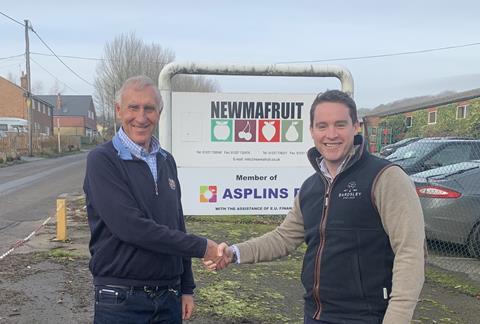 British topfruit business Bardsley England has announced the acquisition of fellow Kent firm Newmafruit.
The deal sees two of the UK's major topfruit producers coming together, with the agreement tied up on January 28.
Bardsley England stated it was "delighted" to have acquired Newmafruit, which is comprised of a packing and growing business, and manages over 1300 acres of production.
Ben Bardsley, managing director of Bardsley England, said: "Newmafruit is an excellent addition to the Bardsley England group. We recognised a well organised business with a robust structure in place, full of great people and an ethos akin to our own."
Bardsley said the purchase of Newmafruit further strengthens his company's position in the topfruit industry as one of the leading growers in the UK, as well as opening up opportunities to ensure strategic alliances with customers through its JV with Greenyard.
Chairman of Newmafruit, Melvyn Newman, said: "We are delighted to be handing over the reins of our family business and putting it in the very capable hands of another family business who not only recognise the true art of running a topfruit enterprise but also have a solid vision for the future of the industry and realise the need to invest in both people and technological advances."
Bardsley England has undergone a period of rapid expansion since current MD Ben Bardsley took up the role, becoming a Joint Venture with Belgian multinational Greenyard in March last year.
The business, which was rebranded from Bardsley Farms last February, now packs around 37,000 tonnes of fruit throughout the year, while producing up to 23,000t per year.