Besana managing director Riccardo Calcagni insists firm's UK deliveries will not be delayed by planned stoppage at Port of Felixstowe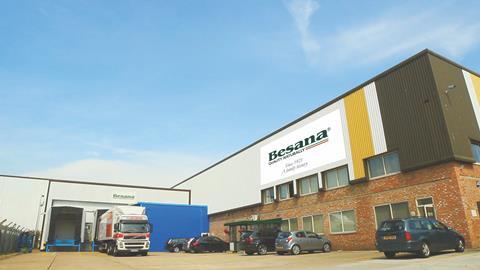 One of the UK's leading suppliers of dried fruit and nuts has said a planned eight-day strike at the Port of Felixstowe in late August is "regrettable" but should not disrupt deliveries.
Riccardo Calcagni, managing director of Besana, told Fruitnet the company was ready to adapt its logistical operations to cope with the strike.
Almost 10 years ago, the Italian company relocated its UK office to Ipswich, primarily to take advantage of nearby Felixstowe's international connections.
"Felixstowe is a port of fundamental importance for the agri-food supply chain, " he said. "After the two years that companies have had to endure, with the well-known transport difficulties, this strike is undoubtedly regrettable."
Calcagni suggested the company has enough products in stock within the country, as well as other production facilities, to avoid any gaps in supply as a result of the strike.
"So we are not afraid of serious repercussions in terms of delivery delays, at least in the immediate future."
He added: "We hope that an agreement will be reached as soon as possible in order to resolve the confrontation positively."