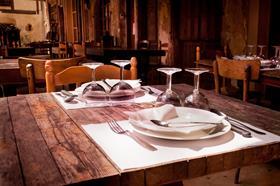 Business confidence in the food and drink sector rose significantly in Q1 of 2021 thanks to the government's vaccine rollout and the easing of lockdown restrictions.
This is the welcome news from the Food and Drink Federation's latest Business Confidence Survey, summarising the sentiments of the trade association's members.
Businesses' domestic sales continued to decrease in Q1, driven by low levels of domestic hospitality and foodservice sales. But over a third of respondents saw increased output, productivity and domestic retail sales in Q4 2020.
Food and drink companies are relatively optimistic about UK economic conditions in 2021, with three quarters expecting business output to increase, and two thirds expecting business confidence to rise.
Nonetheless, businesses have highlighted concerns regarding the unemployment rate and consumer price inflation, with more than half expecting them to rise in the coming months.
Mark Harrison, economic research and employment policy manager at the FDF, said: "After a turbulent year, food and drink manufacturers are beginning to see the light at the end of the tunnel following the challenges of 2020 and early 2021.
"The successful rollout of the UK's vaccine programme and the lifting of lockdown restrictions has meant that businesses are more confident than they were at the end of 2020.
"Increased business costs and issues with customs are still causing concern for our sector. However, the future outlook is positive with two thirds of members expecting business conditions to improve as we head into the summer."
Unfortunately – when it comes to staffing – restaurants, pubs and cafes are on an increasingly desperate recruitment drive.
European workers have left the UK after Brexit; the pandemic has seen many employees exit the hospitality sector; and there appears to be a renewed desire among the British workforce for a better work-life balance, which hospitality jobs don't always offer.
Key opportunities identified by the FDF in 2021 include increased domestic demand (in retail, hospitality and foodservice), planned investment in new product launches, and international trade opportunities.
Key barriers to business success include border and customs issues, the cost of ingredients, and cash flow issues.