J E Hartley pays over £23,000 to a river charity after illegally spreading waste sludge on land
A York-based farming business which produces frozen vegetables to some of the country's biggest retailers and manufacturers has offered to pay £23,640 to the Yorkshire Dales Rivers Trust after spreading waste sludge on land illegally.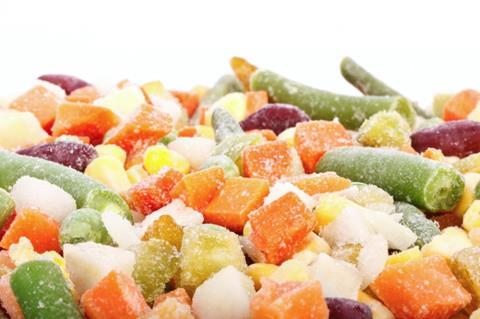 J E Hartley Limited, of Roth Hill Lane, Thorganby, York, submitted an Enforcement Undertaking to the Environment Agency after repeatedly spreading waste sludge on its land between March 2016 and February 2022 without permission.
An Enforcement Undertaking is a voluntary offer made by companies and individuals to make amends for their offending.
Since March 2016 the company had held a permit for spreading its own waste on its land, according to the Environment Agency. It operates an anaerobic digestate plant on site which produces a proportion of the company's energy, and it is the waste sludge from this plant that the company spreads on land.
Under the conditions of the permit, the company must make an application each time it wishes to spread waste, to say where it intends to spread waste, what type of waste, how much and when. Every application must also include evidence to show that there is an agricultural benefit from the spreading of waste.
The Environment Agency then considers each application and decides if there is agricultural benefit and whether it can go ahead.
Records showed that spreading took place every year from 2013 to 2021 in varying quantities from 2,664 tonnes to as much as 10,530 tonnes. However, only four applications for spreading were made during this period and all were refused, needing additional information.
Therefore, the company avoided paying applications fees which ranged from £760 to £1,718 each time.
No environmental harm has been identified from the spreading carried out by the company.
Claire Barrow, area environment manager for North Yorkshire at the Environment Agency, said: "It is vital that companies are aware of their environmental obligations. In this case JE Hartley Limited recognised that they had failed to comply with their environmental permit and we deemed it appropriate to accept an Enforcement Undertaking offer, which ensured that all avoided application costs were donated to a project that will enhance, restore and protect England's natural environment.
"In some circumstances, Enforcement Undertakings can achieve a good resolution of our enforcement action, allowing the offender to put things right and help to improve our environment. This payment of £23,640 will do just that by supporting the work of the Yorkshire Dales Rivers Trust.
"The offer from JE Hartley Limited outlined that it will revise its land spreading procedures and not spread without permissions for spreading in place and cover the Environment Agency's costs."