Tens of thousands of Asda workers to be balloted in "pay dispute"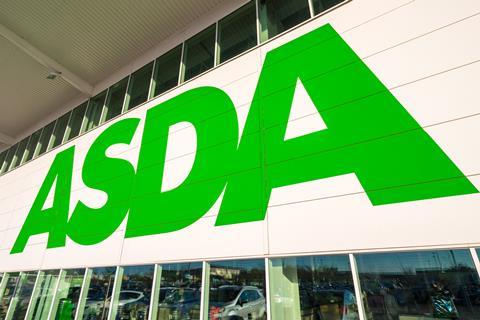 The UK's GMB Union begins a ballot of tens of thousands of Asda workers today ( 4 November) in what it describes is a dispute over pay.
The union claims Asda is the "worst paying" of the UK's 'big four' supermarkets after the other retailers gave staff pay rises to help with the cost-of-living crisis.
It said that, despite repeated calls from GMB, Asda bosses "refuse" to increase retail workers basic pay of £10.10 per hour in line with the other 'big four'.
GMB is asking whether members are happy with "what is essentially a 0% pay offer". The ballot closes on 4 December.
The union added that Asda workers are "incensed" the Issa Brothers – owners of the EG group which acquired Asda in 2021 – reportedly borrowed tens of millions of euros interest-free from their company to buy two private jets.
Nadine Houghton, GMB National Officer, said: "Asda's retail workers are now seeing their hourly rate of pay slip to the bottom of the pile - again. Meanwhile the Issa brothers are loaning themselves tens of millions to buy private jets. Other companies see the need to protect staff from the cost-of-living crisis by offering increased pay rises and staff discounts.
"It's time Asda bosses took a leaf out of their book and invested in staff, instead of further debt leveraging Asda to expand their empire."
Responding to GMB Union's statement, an Asda spokesperson told FPJ: "We understand the impact the cost of living crisis is having on our colleagues and have made two separate pay investments this year to increase retail colleague by nearly 8% - taking the rate to £10.10 an hour. We were also one of the few supermarkets to pay colleagues a bonus this year, worth an average of £413 for full-time hourly-paid colleagues. We will confirm our 2023 pay rates to colleagues in the New Year."