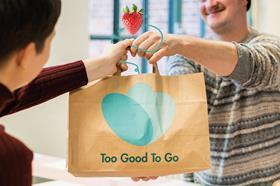 All grocery stores have those days. Those days on which customers don't buy the food on shelves, or trade is quieter than expected. When donation plans collapse because your food isn't right for charity needs –or you simply lack the time and staff to get the food from A to B.
No one likes throwing perfectly good food away. It's a waste of money, it's bad for the planet, it's bad for staff morale, and itfeelsvery wrong. But for a long time, food waste has been an inevitability that all grocery stores have had to grapple with.
For many stores, the only consistent, reliable partner for dealing with surplus, unsold food – even when still it's perfectly edible – has been the bin.
But this Valentine's Day, we think you deserve to be introduced to someone better. Someone who will help you with your food waste - all while helping you do good, recover costs, and meet new customers.
We'd like to introduce you to – well, to ourselves.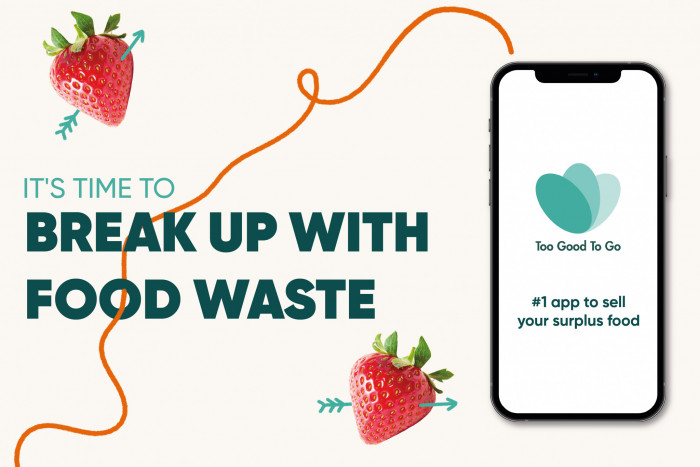 We're an app calledToo Good To Go, and we think we'd be a great partner for you –and for your unsold food:
- We've got loads of friends.As the world's largest food waste fighting app, we have threemillion UK customers ready to buy your surplus, unsold food.
- We know what makes you tick.Having satisfied the needs of 1,000 other UK grocery stores, we know how to keep you satisfied too.
- We can put money in your pocket.Our system means you earn incremental revenue on food that would otherwise be thrown away.
- We're easy going.Our simple-to-use system can be integrated effortlessly into everyday operations.
- We're one of the good guys.In 2020 alone, we saved 1,345,000 'Magic Bags' of surplus, unsold food from going to waste at shops and restaurants across the UK. In terms of CO2, that saved the equivalent of 662 round-the-world flights. Honeymoon trip, anyone?
So, what do you say?
This Valentine's Day, end your long-term relationship with the bin. It's time to welcomeToo Good To Gointo your world.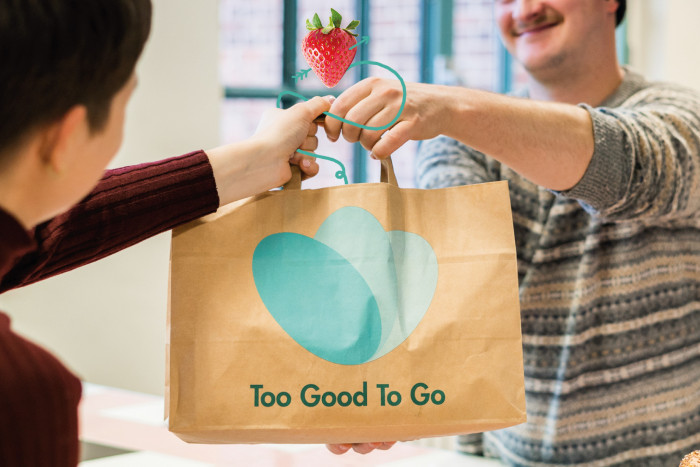 Cheesy pick-up lines aside, food waste is one of the most important environmental problems facing our planet. Did you know that one third of food produced for human consumption is wasted worldwide, and it's responsible for more than eight per cent of greenhouse gases?
Too Good To Gois the app that connects your unsold food to customers who want to buy and enjoy it–so your food gets eaten, not wasted.
The concept is simple. As a business, you simply update the app to show how much surplus food you have to sell. Customers search the app for local stores, purchase the food via the app, then collect it at the time you set.
Rather than listing individual portions of food, you'll fill a 'Magic Bag' with food that hasn't sold in time, setting a reduced price that's fair for you and the customer. The best part? Every meal you save helps the planet, too. It's a win-win-win.
So, are you ready to break up with food waste? Visit toogoodtogo.co.ukto find out more.