Veg seed sales are up as more British families grow their own produce to save money as inflation bites
More British families are growing their own fruit and vegetables in a bid to beat the cost-of-living crisis, reports the Mail on Sunday.
Families can save up to £2,000 a year by transforming their garden into a fruit and veg patch, with experts advising them to grow more expensive items such salad or aubergines to maximise savings, the paper said.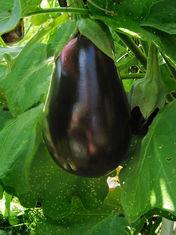 The newspaper reports that seed sales are up four-fold compared with last year, according to Waitrose Garden, while B&Q tells of surges in blackberries, fennel and asparagus being grown at home, with sales up 109 per cent, 73 per cent and 136 per cent respectively.
Home-grown tomatoes can cost as little as 5p a pound, compared with more than £1 a pound in supermarkets, according to the report. Aubergines and lettuces can be about 20p each compared with about £1 or more in stores.
Leigh Hunt, from the Royal Horticultural Society, told the paper: "Work out which fruit and vegetables you buy most often and prioritise growing the most expensive of these. Carrots are cheap and easy to grow but you'll save more by growing crops like salad."