Reduction in plantings could see a 15% drop in Spanish leafy salad production, according to commercial director of G's España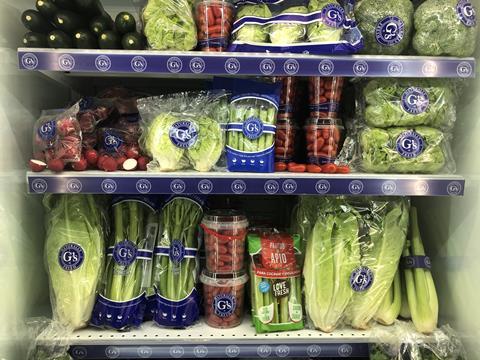 The availability of Spanish leafy salads is likely to be around 15% lower this winter due to a reduction in plantings caused by uncertainty around higher production costs.
This was the prediction of Rafael Soto, commercial director of G's España, who said G's itself had decided to keep production at a similar level to last year rather than continuing to expand, as in previous years.
The producer – whose main Spanish crops are celery, leafy salads, tomatoes, watermelons and various organic crops – said erratic weather conditions have also been a major challenge this year.
A hot, dry Spanish summer followed heavy rains in May, as well as hailstorms in both the spring and summer, delaying salad crops and impacting availability and quality.
This year's hot summer has seen supermarkets accepting smaller, younger produce that had to be harvested earlier in the season, Soto added.
In addition, demand for leafy salads from various European markets has come earlier this year because hot weather in the UK and other countries brought domestic production to an earlier close.
"We are harvesting quite young crop and at the same time the demand is coming earlier from Europe, so the beginning of the export season could be better than a year ago because European customers will want product earlier and hopefully at a good price," said Soto.