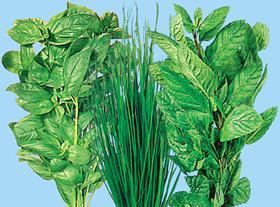 The UK's leading supplier of fresh cut herbs to the supermarket, foodservice and wholesale sectors has landed a deal with a major new customer.
R&G Fresh Herbs has agreed a contract for its Nature's Flavours brand with foodservice supplier Reynolds to fulfil a weekly order of approximately 16,000 100g bags of 16 different fresh cut herb varieties.
The order represents a substantial part of the overall herb requirements of the foodservice business.
Dean Fowler, R&G's general manager, said: 'With a long history of supplying the finest fresh cut herbs in the UK, R&G is extremely well positioned to fulfil such an order.'
Representatives from Reynolds visited R&G's main Woking site and toured the production and packhouse facilities as part of the due diligence process.
"The Reynolds team were very happy with what they saw, as R&G adheres to the most stringent quality control standards and operates a state of the art processing and production facility," Fowler added.
The first branded fresh cut herbs to consistently feature micro-perforated packaging - something that allows the herbs to respire and thus prolong shelf life - has enjoyed significant commercial success since its November 2012 launch.
The Nature's Flavours brand has supplied Whole Foods Market, Harrods and Ocado amont its retail customers, in addition to ingredients box suppliers such as Hello Fresh, a raft of wholesalers, and now Reynolds, as it makes significant inroads in the foodservice sector.