Food and farming groups baffled and angered by Defra decision to ditch plans to publish a horticulture strategy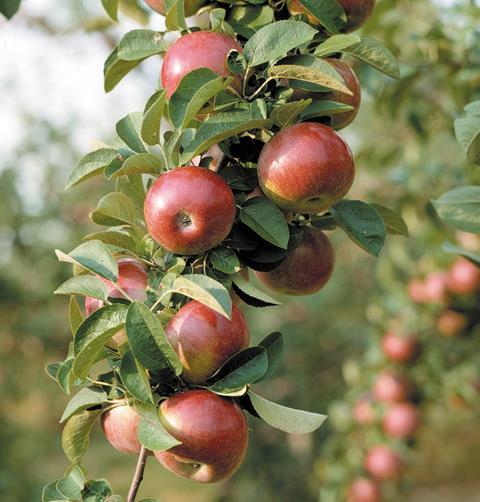 Farming groups have expressed anger and dismay at the government's decision to scrap plans to co-produce a comprehensive horticulture strategy to support and grow the sector.
In a written parliamentary q&a last week (2 May), Defra farming minister Mark Spencer told shadow minister for climate change Kerry McCarthy that the government will not be developing a published strategy for the horticulture sector as originally envisaged in the Government Food Strategy, reasoning that the sector "operates in a complex, ever-evolving commercial and political landscape".
Instead, he said Defra is prioritising policy work that "maximises impact through multiple avenues, this includes establishing the seasonal worker visa route, the labour review, automation, the Farming Innovation Programme and the Farming Investment Fund and working across government on energy support and planning".
The hope within the UK horticulture sector, which is battling sky-high input costs, labour issues and low margins, was that the promised government strategy would provide a blueprint for supporting the production and consumption of British grown fruit and vegetables.
Commenting on the government u-turn, NFU horticulture board chair Martin Emmett said: "The UK horticulture sector has enormous potential to deliver increased food security, more skilled jobs, and a positive environmental impact for the country. But with costs rising and the sector seeing worrying falls in production, it is beyond comprehension why the government would choose to backtrack from its commitment to develop a horticulture growth strategy.
"The NFU's own horticulture growth strategy highlights the top ten policy priorities that need addressing to deliver long term sector growth, from energy to water, planning and productivity. But these cannot be delivered in isolation as they are interlinked and a failure to address one policy barrier can completely undermine any improvements in another. That is why a sector strategy is needed and why it is imperative that the government becomes a champion for UK horticulture."
Vicki Hird, head of farming at campaign group Sustain, described the move as "an appalling, backwards step". In a blog posted yesterday (9 May), she wrote: "I'm angry for the lost opportunities but also on behalf of the great growers I meet who do so much to deliver healthy products and address environmental and other issues. Why a horticulture strategy is not a top governmental priority baffles me given the shelves empty of veg earlier this year and the very high probability that this will reoccur, and with greater frequency, as climate instability starts to play havoc with our supplies here and overseas."
Last week Ali Capper, executive chairwoman of British Apples and Pears, told Farmers Weekly that Defra's decision "beggars belief". "It is an extraordinary decision," she said. "It is even more extraordinary that the minister appears to be making that decision at a time when the industry is in crisis and on a knife edge."
Responding to the FPJ, a Defra spokesperson said: "The domestic horticulture sector is crucial to the resilience of our food system as well as an important part of our wider economy and we're committed to supporting it. That's why we're expanding the number of seasonal workers available to growers this year, boosting investment through the Farming Innovation Programme and the Farming Investment Fund and working across government on energy support and planning."
The Government Food Strategy, launched on 13 June 2022, set an ambition to make UK producers more competitive, and to promote sustainable growth in the horticulture sector, through increased fruit and vegetable production and adoption of a range of growing models, he added.
"We are currently exploring barriers and opportunities in horticultural operations. As this work progresses, we will work with industry to explore a range of policy opportunities and developments," the Defra spokesman said.