Compliance and sustainability specialist Jim Jefcoate explores how the UK can become a more appealing market for fruit and vegetable exporters by simplifying compliance complexity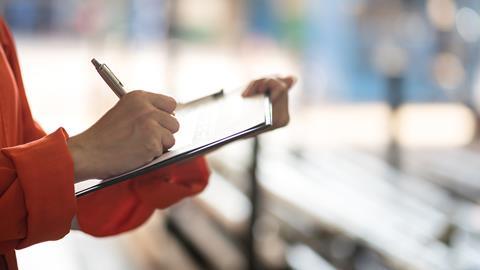 Recent events have highlighted that the UK is becoming a less appealing destination for produce exporters. A significant factor in our declining status is that we are becoming too high-maintenance, particularly in the area of compliance.
It is clear that everyone in the fresh produce supply chain has to adhere to standards to protect the consumer and brand reputation. However, it is essential that the monitoring procedures are both effective and proportionate to the food safety risks in the production process.
There is an over-reliance on auditing in the food industry. This can leave gaps for non-compliance. As a result, Therese Coffey, Defra secretary (with special responsibilities for turnip marketing), is looking at bringing the Food Standards Agency under her department's control.
If this happens, the fresh food industry can expect a ratcheting up of compliance requirements in a similarly knee-jerk fashion to the wake of the horsegate affair just over 10 years ago. If produce suppliers are burdened with even more excessive requirements, we are going to see even more empty shelves.
Currently, the excessive requirements can be attributed to the fact that the food safety standards, with which the suppliers must comply in their packhouses, significantly overstate the risk that wholehead produce presents. The burden of this overstatement of risk increases with each new version of these standards as they bolt on new requirements to be audited.
I believe it would provide much greater food safety value if the Good Agricultural Practice standards (Red Tractor and GlobalGAP) were to include wholehead produce packhouses within the scope of their audits.
The produce industry does not need more requirements, it can meet and exceed consumer and brand protection needs by working smarter.
It is possible to devise standards that are fit for purpose and are based on provenance and product performance rather than prescribed controls that are aimed at the higher risk food industry with a differing hazard set.
Artificial intelligence, in conjunction with a well-designed product testing programme, can achieve a much higher hit rate for identifying supply chain fraud than any routine audits. At the same time, it can mitigate the need for resources to root out this corruption.
AI provides an opportunity for a 'brave new dawn' in the produce industry through greater transparency. This transparency can provide greater protection for the consumers and the brands, through effective risk management, than cyclical packhouse audits can, and it can be achieved quite simply with two developments.
1) Use technology to map the supply chains so that there can be agreement on the source of the produce and also its status in relation to the relevant GAP standards and protocols. It is important that these supply chain platforms are designed to reduce the administration workload and not to add to it.
2) Off-takers then have the opportunity to interface the data that is already at their fingertips with these platforms. This can include distribution centre quality inspections, processing yields, customer complaints, taste panels, pesticide analysis results, and so on. Then overlaying traceback challenges on non-compliant product will give a much greater insight into a supplier's quality culture than any annual audit can.
Marrying all these datasets together with the supply chain data creates the AI that significantly improves decision-making in the UK. This will both increase consumer and brand protection and reduce the administrative burden in the supply chain, thereby lowering one of the major barriers to supplying wholehead produce to the UK market.
I believe that industry bodies such as the Fresh Produce Consortium can facilitate supply chain collaboration to pull together systems and processes that provide higher levels of transparency for the big brands while, at the same time, simplifying compliance complexity.
Jim Jefcoate is an expert in simplifying the complexity of compliance and sustainability in fresh food supply chains. He is a director in three businesses: supply chain specialist Hurdletree Associates, environmental start-up Selvador, and quality and food safety consultancy Food Experts Solutions. In addition, he has a non-executive director position at investment company MurexCo Group and recently became an independent director at Saudi Arabia's NEOM Food Company.