Melon supplier wins award for its work in digitising supply chain data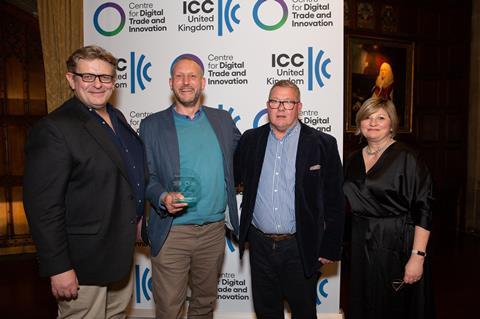 Spalding-based supplier Melon&Co has won the award for Best Corporate Adopter at the inaugural ICC C4DTI Digital Trade Awards.
The award recognises excellence in standards and framework adoption, and a company's approach to building an ecosystem of cross-border digitalisation in their supply chains.
The Digital Trade Conference (DTC) is the annual international event for ICC Centre for Digital Trade & Innovation (C4DTI). The 2023 event ran from 3-5 April and focused on:
implementation of interoperable systems across government and industry, drawing on international best practice
enabling legal rules and adopting standards frameworks
tips on how to prepare markets to go digital
best practice solutions, lessons learnt from pilot initiatives and access to the international experts and thought leaders leading projects and programmes
practical solutions to managing key risks across global supply chains - data security, cybersecurity, and fraud.
The awards were hosted in the Great Hall of Lincoln's Inn. Melon&Co chief excecutive Justin Szymborski said: "As a recently established business, which has seen significant growth, it is imperative the we operate with maximum efficiency and deliver the most cost effective supply chain.
"By utilising Contained Technologies UK's BlueRing software platform, Melon&Co have digitised the flow of our supply chain data, enabling us to maximise future productivity and transparency.
"It is an honour for Melon&Co to receive such recognition, flying the flag for the produce industry, which has always been innovative in its approach to evolution."