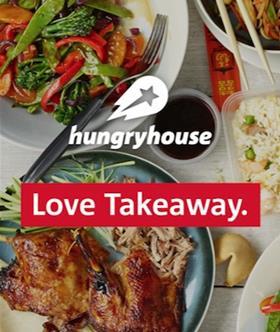 The £240 million takeover of online food-ordering firm Hungryhouse by rivals Just Eat has been given the green light by competition authorities.
The two businesses are web-based food ordering platforms that give restaurants the chance to reach a wider range of customers, as well as allowing online payments.
The Competition & Markets Authority (CMA) found that Hungryhouse presently provides limited competition to Just Eat because it is much smaller in size and offers too few unique restaurants. 'This makes it increasingly difficult for Hungryhouse to attract and retain consumers,' it said.
Furthermore, it found that the industry is evolving rapidly following the entry of platforms such as Deliveroo, UberEATS and Amazon, which also manage or facilitate delivery services on behalf of restaurants. These companies generally present a greater competitive challenge to Just Eat than Hungryhouse, and this is likely to grow as they expand.
In reaching its final conclusion, CMA said it also took account of the fact that some customers may order directly from takeaway restaurants, either by telephone, through their websites or by walking in.
Angus Grierson, managing director at LGB Corporate Finance, said the move would allow the enlarged business to take the fight to new entrants in the market. "The now approved £240m takeover of Hungryhouse by Just Eat will enable the enlarged take-away delivery group to compete far more effectively with fast-growing competitors such as Deliveroo and Uber Eats and move up the value chain,' he said.
'However, with restaurants experiencing lacklustre like-for-like growth, the fast-growing online delivery tech companies are effectively propping up the walk-in restaurant sector. It remains to be seen how long this organic growth can continue given the expected downturn in consumer spending and how the restaurant sector will respond.
'As a result, we expect to see further M&A activity as the big players compete to increase their geographical reach and diversify their offerings."