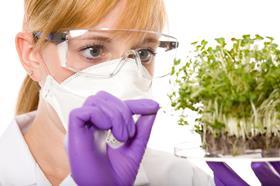 An agreement has been signed to facilitate more research and explore food and drink trade and investment opportunities in the UK and the Netherlands.
The Memorandum of Understanding – between NIAB EMR, the fruit research centre at East Malling, business advisor Locate in Kent, and Oost NL (the East Netherlands Development Agency) – aims to foster greater links for scientific studies both regionally and internationally.
"The food we eat is sourced globally for the consumer," said Prof Mario Caccamo, managing director of NIAB EMR. "Never before have the opportunities and challenges for the agri-food sector been so great. Science drives the innovation, but we must look beyond the UK to wider European horizons to realise the opportunities that are out there."
The agreement will facilitate more joint initiatives where the combined strengths of the partners are greater than the sum of the parts. For example, the Growing Kent & Medway cluster will be developed to strengthen the area's position in food production and processing.
The consortium will be led by NIAB EMR and supported by research organisations and food and drink businesses from Kent. Further initiatives will be centred on close collaboration to help boost the local economy.
"Kent is leading the delivery of innovation for the food and drink sector in the UK", said Gavin Cleary, chief executive of Locate in Kent. "Our region offers an amazing opportunity for establishment of businesses."
He added that businesses in the East Netherlands are global leaders in this sector and have been demonstrating the impact that "cutting-edge" research and innovation can have in transforming food production.
For examlple, Oost NL has supported the development of the Food Valley initiative – a consortium established in 2004 that is designed to stimulate innovation in the Dutch agri-food sector. More than 1,500 businesses, employing over 8,000 scientists, are part of Food Valley.
"We are very excited about the opportunity to build new links with the 'Growing Kent & Medway' cluster," said Fons de Zeeuw, international manager at Oost NL.
"We believe in the added value of strengthening, connecting and growing the thriving food and drink industries in the Netherlands with other leading innovation regions in the world."