A Maersk container ship running entirely on 'green' fuel has arrived in Egypt from South Korea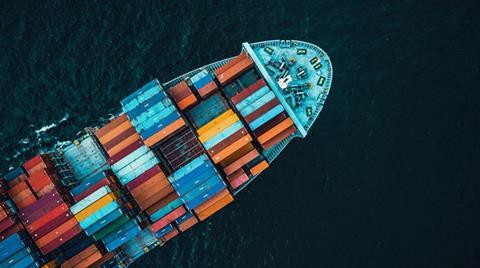 The world's first methanol-powered container ship docked in Egypt last week (15 August) en route to Denmark from South Korea.
The vessel, owned by Maersk and capable of running on 'eco-friendly' methanol or conventional fuel, arrived at East Port Said on Tuesday, marking a pivotal moment for the global shipping industry and its journey to securing a more sustainable future, reports Offshore-energy.biz.
The ship received its inaugural fueling at the Port of Ulsan, South Korea, on 16 July, and made a stop in Singapore on 27 July, where it received another batch of methanol – sourced from OCI Global, a Dutch producer – via Hong Lam Marine's tanker MT Agility, the website said.
The ship is set to receive a new batch of methanol in Egypt then, finally, Rotterdam, before reaching Copenhagen where it will be christened in September.
Maersk currently has 25 dual-fuel vessels on order and expects the full fleet of these 'greener' vessels to be operational by 2027, the report said.
Maersk told Offshore-energy that it aims to transport at least 25 per cent of ocean cargo using green fuels by 2030.
Maersk defines 'green fuel' as fuel with low to very low GHG emissions over their life cycle compared to fossil fuels.