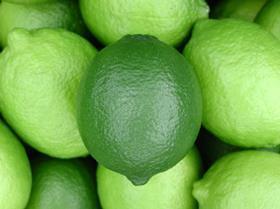 Heavy rains following storm Earl have crippled Mexican lime harvests leading to supply shortages, quality issues and a price spike.
A total of 88 containers of limes were shipped from Brazil and Mexico during week 32, compared to 204 containers in the peak week of this year, according to Evesham-based importer Jacana Produce.
Jacana sales and marketing director Mark Stuart said: "This is obviously a huge difference and as a result prices will have to increase over the next few weeks with the markets already showing signs of strengthening.
"Grade out of product has been very high meaning less fruit is being packed and with increased demand in the US even less product is being shipped to Europe.'
Heavy rains and storms began at the start of August in Mexico with the arrival of tropical storm Earl, which has caused landslides and deaths in the area. Another storm has just arrived in the Veracruz and Martinez de la Torre area of the country, where the majority of Jacana's limes are produced.
A mixture of rain and sun has also affected fruit quality, Stuart continued, as the effects of heavy rain, including rot and oleocelosis, will not be noticeable at the time of harvest but have potential to develop during transit.