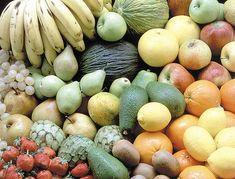 hen M&S launched the Papple earlier this year it brought widespread media coverage of breeding techniques in the industry.
With critics labelling the Papple - a pear which tastes and looks like an apple - nothing more than a gimmick, many industry innovators feel the varietal development behind it has not received enough coverage.
"The Papple is M&S dipping their toes in the water to see if there is a demand from consumers. It is strange as it sounds like a pear and apple hybrid, but it isn't, and it is actually a cross between a European and Asiatic pear, so the marketing is perhaps misleading," says David Simpson, plant breeder at East Malling Research.
Getting a cross-bred variety to market is a lengthy process, as Simpson explains: "When you want to do inter-specific crosses, the first thing you need to do is look at what species are closely related with similar chromosome numbers, so you are able to successfully hybridise them both.
"The process of producing an offspring through this sort of research and then bringing it to the commercial market takes around 10-15 years."
David Rodgers, sales director at Tozer, says innovation accounts for around 80 per cent of the company's business and he believes cross-breeding research is crucial in order to make agricultural breakthroughs. "We now have hybrid purple sprouting broccolis on the market which traditionally were only available for a short period in Spring," he says.
"Subsequently, our research has allowed us to increase their yield and stretch their season in the UK to all year round."
Simpson agrees, pointing out that through developing strawberry varieties, it is now possible to use DNA markers to incorporate resistance to certain diseases, such as wilt.
"In the past a soil sterilisation procedure was used to combat the disease, but the chemicals to do that are no longer widely available, so we are using a genetics approach to identify what genes are needed for resistance."
Varietal development is very much about partnerships withour customers says Simon Hendry, a director of fresh produce supplier Hazeldene. He explains: "Traditionally many lettuces for example are bitter tasting but our customers are trending towards sweet lettuces, so we adapt our development programmes appropriately."
With over 60 varieties of lettuce and herbs on display at a recent variety trials event and company turnover growing in the past three years to £37 million for 2012, Hazeldene's approach to innovation seems to be working.
"We are developing a new type of romaine lettuce. The rib that goes along the leaf is usually hollow and watery, the ribs of our varieties will be solid and full of natural sugars.
"This new variety was purely brought about by customer feedback on colour, shape and taste; being able to adapt your growing techniques to give the consumer what they want is crucial."
Rodgers adds: "We have been working with Kale to emphasise the vegetable's colours and leaf shape. It has been traditionally a green, shredded product in a pack but after looking at customer feedback we are able to grow our Kale so it has richer colours and stands out more on shelves."
While Adrian Barlow, CEO of Apples & Pears, acknowledges the grower benefits of this kind of innovation, he believes bringing a new product to market is increasingly difficult in the current marketplace. "If you develop a new variety of apple you are competing in a mature market; if you produce a Papple who are you expecting to eat it?" he asks. "You need to create your own market from scratch, which is hard to do and requires substantial marketing support."
But Nigel Jenney, CEO of the FPC, believes consumer demand for something unique will ensure innovation continues to be funded. "If new varieties or breeds taste good, they will succeed. Innovation will always generate widespread press coverage for the industry and that is a positive."
Rodgers concludes: "Innovation is stronger now than it ever has been. Yes, there can be novelty for the sake of novelty, but innovation in the fresh produce industry is the same as any other industry; it will succeed if there is a market for it." -
A VARIETY LESS ORDINARY
LEMATO
A lemon and tomato hybrid, the lemato was genetically engineered by Israeli scientists. Not sold commercially, the lemato seems to have been an experiment to determine whether it was possible for tomatoes to give off the scent of a lemon. With a lemon's yellow skin and the watery innards of a tomato, the lemato looks rather bizarre.
FLOWER SPROUT
A cross between a Brussels sprout and kale, the flower sprout took 10 years to develop. Created by Tozer and currently sold in M&S, the unique vegetable is expected to be sold at supermarkets nationwide from 2013. Tozer's David Rodgers explains: "It is easy to prepare and versatile in that it can be used in a stir fry or as a standalone vegetable; we expect flower sprout to really take off when it is available nationwide."
PAPPLE
A pear that tastes and looks like an apple, but has the skin and texture of a pear. Launched by M&S and priced at £1 each, the retailer hopes the fruit can be grown in Britain by 2015. M&S fruit specialist Shazad Rehman says: "This is one of the most exciting new varieties of fruit we have ever seen and is a fun alternative to 'an apple a day'."
BOYSENBERRY
With many hybrids a cross of just two species, the Boysenberry is unique as it is a combination between a European raspberry, a common blackberry, and a loganberry. The veteran fruit was first sold back in 1932 by Californian farmers Walter Knott and George M. Darrow.
NECTACOMUM
Created in the US, the Nectacotum is a stonefruit hybrid of apricot, plum, and nectarine. With a reddish-green colour and smooth light pink flesh, the fruit's sweet flavour mixes well with berries or green salads.