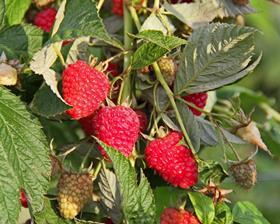 Protections against organic food fraud must improve according to a new EU report, flagging up several concerns with control measures both within and outside Europe.
With the organic market growing by 69 per cent in sales to €34.3 billion in 2017, demand for residue-free produce is rapidly rising, but more can be done to help prevent food fraud, according to the European Court of Auditors (ECA).
Just last week German importers found 40 tonnes of organic labelled frozen strawberries from Turkey, containing a "cocktail" of 25 pesticides.
The ECA inquiry revealed that checks on incoming organic produce were incomplete in some EU member states alongside a "number of weaknesses" in organic inspections.
Despite praising significant improvements in organic checks in recent years, the ECA said some countries were still slow in communicating cases of non-compliance, while the EU lacked harmonised enforcement methods.
In one case study from Bulgaria, organic control bodies in the country only notified authorities once a year through their annual reporting, while in Czech Republic, average organic control bodies took 55 days in 2017, to report non-compliance with organic standards.
The ECA called for European countries to carry out more complete traceability checks for organic products, as well as improving supervision over imports through better cooperation with the accreditation bodies.
Nikolaos Milionis, member of the European Court of Auditors responsible for the report said: "When consumers buy organic products, they rely on the fact that organic rules have been applied at every stage of the supply chain, whether they are produced in the EU or imported.
"The Commission should work with the Member States to remedy remaining weaknesses and make the control system as effective as possible - this is crucial to maintaining consumer confidence in the EU organic label."
The current report paints a rosier picture than the ECA's 2012 findings however, which revealed only 40 per cent of products examined could be traced to source.
The ECA said that control systems had improved since then, and its recommendations "had generally been implemented", saying consumers can have greater confidence in control systems for organic products.
Imports from outside the EU have been flagged up as key areas of concern due to weaker organic controls. EU audits of Chinese organics found "continuing weaknesses in organic production" and delisted one of the control bodies in 2014.
In India, the ECA commission said it found "serious deficiencies in the effectiveness of control bodies and the supervision by the competent authority," following two audits.