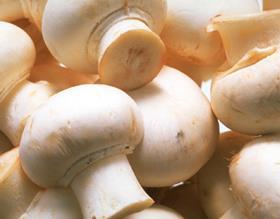 Mushrooms are continuing to benefit from surging retail sales as home-based consumers cook more from scratch.
According to The UK & Ireland Mushroom Producers, a collaboration between mushroom farmers across the UK & Ireland, research suggests that demand is still high for the product and shows no signs of slowing down.
Since the start of the pandemic, 36 per cent of British shoppers have proactively purchased more foods with added health benefits, research indicates. During the first lockdown in spring, sales of mushrooms soared with volume sales up by 20 per cent, as health-conscious consumers sought nutritious food that can be easily incorporated into dishes at home.
In the past month alone, mushroom sales rose 15 per cent, outperforming other vegetables.
Noel Hegarty, managing director of The UK & Ireland Mushroom Producers, said: "We have noticed an increased consumer demand for products such as mushrooms due to their additional nutritional benefits, and the fact that they contribute towards people's recommended daily intake of vitamin D."
According to new figures from Kantar, mushrooms enriched with vitamin D are on the rise and 25,000 tonnes have been sold in the UK in the past 12 months.
Sainsbury's has seen significant growth, with this year's total sales up by 18 per cent, sales of flat mushrooms soaring by 33 per cent, and button mushrooms up by 19 per cent. Tesco has also reported growth, with total sales up by 10 per cent,closed mushrooms rising by 16 per cent, and button mushrooms by 14 per cent.
The onset of Covid-19 highlights that consumers are now making more conscious decisions around eating foods with additional health benefits, according to the mushroom group. Mushrooms have been eaten more regularly to boost the immune system, with consumers aged 55+ motivated to eat food with functional health benefits, research suggests.
'Enriched fortified and functional ingredients such as mushrooms allow customers the freedom to make healthier choices while doing a food shop,' said Hegarty. 'Mushrooms are an easy and accessible way to ensure that the population is getting enough vitamin D in their diet.
"Vitamin D is essential to support a normal immune system, as well as playing a vital role in keeping our bones healthy as it works to regulate our intake of calcium, magnesium and phosphorous."
The data suggests the cause of the spike could also be down to the new wave of shoppers buying into meat alternatives. Sales of meat alternatives are up by 32 per cent year on year [Kantar] and plant-based cooking has continued to increase with vegan main meals growing by 50 per cent.