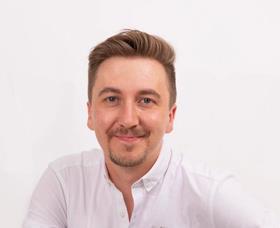 Abel and Cole's production operations manager Tom Duckmanton has joined the Eversfield Organic board ahead of the company's expansion this year.
Duckmanton, who started his new role last week, has been with The William Jackson Food Group's Abel & Cole since 2015, having held key roles in the supply chain, production management and international logistics.
The appointment follows a year of growth for Eversfield Organic, which saw sales increase 223 per cent and turnover projected to hit £14 million in 2021.
"We are excited about his appointment,' said Eversfield Organic founder and managing director Mark Bury. 'Tom will bring great knowledge and insight to the company to help us on our mission to become a nationally known organic food company. We are looking forward to working with him as we continue to innovate, build our new technology to support our online and farm shop channels and to extend choice for customers, bringing them an extended range of the very best food online and from our growing number of farm shops across the south of England.'
Duckmanton added: "I'm delighted to be joining an enterprising business with sustainable organic farming at its core. Delivering great-quality food, produced in a way that enriches rather than detracts, and providing a service that customers can depend on is a mission that both Eversfield Organic and I are equally passionate about. Online and experience-oriented food retail look set to be two areas of continued growth, and the business has an exciting future ahead."