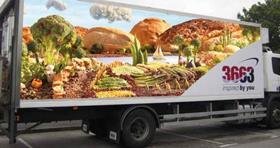 Catering and foodservice suppliers in Warwickshire are set to benefit from a new food and drink expo event designed to link local businesses with buyers in the region.
The Warwickshire Food and Drink Expo, which takes place on 22 November 2017 at Warwickshire Golf and Country Club, will showcase food and drink from across the county to regional and national hospitality businesses.
Co-run by the local council and Shakespeare's England, the new expo is part of the Coventry and Warwickshire Business Festival, a fortnight of business events for the region.
As well as meeting local suppliers, delegates will be able to hear from industry experts on food trends and keynote lectures as part of a seminar programme.
The event is expected to host around 200 local businesses from across the supply chain, with exhibitors ranging from caterers and food producers.
Leader of Warwickshire County Council Izzi Seccombe said: "We have a thriving food and drink industry in Warwickshire and this event is a fantastic opportunity to show what they have to offer.
"The expo will prove that businesses don't have to travel far for world class ingredients and suppliers; they are available right here in the county."
Helen Peters, CEO of Shakespeare's England, said: "Our region boasts an exceptional range of local food and drink suppliers and this event is an ideal platform for suppliers to showcase their products and produce. It's also a great opportunity for buyers to get a real taste of the best of Warwickshire."
Registration is free to buyers and there is a nominal charge for suppliers who wish to attend, alongside an exhibitor package.