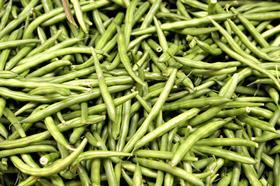 ADAS has opened this year's Pea and Bean Yield Enhancement Network (YEN) initiatives, aimed at helping pulse growers produce better crops.

The Pea and Bean YENs are industry initiatives and open to all organisations, agronomists and farmers who are looking to close the gap between current and potential yields.

YEN participants receive lab analysis results worth £220-£380, samples of soil and leaf tissue, grab and grain samples analysed for yield components, marketing quality and nutrients, as well as technical support from the Processors and Growers Research Organisation (PGRO).

Members can also access individual benchmarkedcrop reports, participate in a dedicated WhatsApp group for knowledge sharing, and an invitation to the annual results meeting.

PGRO chief executive Roger Vickers said: "Whether you are an experienced grower or planting peas and beans for the first time, now is the time to take advantage of the YEN initiatives and grow your knowledge of these crops.

"Potential 2020 seed yields in the UK generally exceeded 7 t/ha for peas, 11 t/ha for spring beans and 12 t/ha for winter beans, assuming light soils.The valuable role of pulses in the rotation, and the market demand for domestically-produced protein is being increasingly recognised. We also think pulses fit hand-in-glove with policymakers' environmental ambitions.

"The Pea and Bean YENs are invaluable networks to be a part of, offering expertise and knowledge to empower growers, and I would urge anyone interested in increasing their productivity to apply."

For more information or to register, interested parties can visitwww.yen.adas.co.uk.