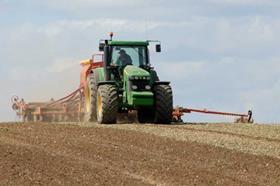 A new Sustainable Agriculture collaboration, made up of LEAF, Hummingbird Technologies and the Sustainable Food Trust, is hoping to revolutionise the way farmers report on and measure sustainaibllty.
The aims of the nine-month SUS-Ag project, which is funded via Innovate UK's Sustainable Innovation Fund, are to design a tool that is based on a harmonised framework for metrics; automate data collection and create an output dashboard; and use cutting-edge AI to look at the causal relationships in sustainability.
The project is being led by Hummingbird Technologies, who will use their remote-sensing and AI capabilities to develop and build the web application and underlying models from the existing LEAF and SFT tools. Both LEAF and SFT have been pioneering these kinds of Monitoring, Verifying and Reporting (MVR) tools for many years and bring industry-leading knowledge, experience and relationships to the project.
Will Wells, founder and chief executive of Hummingbird Technologies, said: 'We are delighted to be working with both LEAF and SFT on this project. We see the need for this kind of sustainability monitoring tool in every country we operate in and it couldn't be more timely given the global pressures on agriculture and the focus on a greener and cleaner future".
LEAF boss Caroline Drummond added: "This groundbreaking project will provide a unique opportunity to drive change and harmonisation, taking our work in sustainability monitoring and impact measurement to another level. Technology has developed exponentially over the last 20 years and we are excited to be working with Hummingbird Technologies and the Sustainable Food Trust to maximise our complimentary skills and capabilities.
"This work is set to make a significant contribution in supporting farmers and the wider food chain, in delivering meaningful and informed change through enhanced sustainability metrics."
The project has been running since 1 October 2020 and concludes in July 2021.