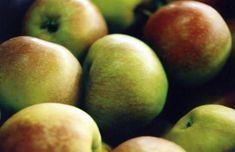 From Tommy Leighton in California
Greig Taylor of New Zealand producer and exporter Freshco told PMA Fresh Summit delegates, in Anaheim, California, that New Zealand faces significant challenges in the changing global marketplace.
"The complexity of the market we are all working in leaves us facing a number of challenges, but also presents us all with extensive and diverse opportunities," he said. "It is very exciting to be involved in the global market at this time."
However, there are potential problems on the New Zealand horizon. Taylor said: "There are some significant threats to New Zealand's exporters, inluding the rising price of oil, the growing demand for reefer shipping capacity from the Chinese market and the effect that both of these factors have on the availability of reefer capacity for New Zealand. It will undoubtedly be very difficult for a country that probably exports its products a greater distance than any other nation."
Asked on his view of the role for club apples and New Zealand's place as a new variety breeder, Taylor added that his country has lost its leadership position. "We have had a very big impact in the past in both apples and kiwifruit, the most significant of course being Gala and Braeburn in the apple sector and green and gold kiwifruit," he said. "But we have seen the breeding work slowing up in New Zealand as both the government and private organisations have reduced expenditure in this area. That is very disappointing and having led the world, we are beginning to fall behind.
"However, there are new varieties still coming through, for example Jazz, which has excellent potential. I think we all have to be careful with club apples. If we don't roll varieties out across the northern and southern hemispheres quickly, the opportunities could well pass us by."
With the demands of the key global retailers being for 12-month supply of product, spreading the production of varieties needs to be rapid if we are not to stifle the opportunities, he said.