Union welcomes progress by Defra but says issues are still unresolved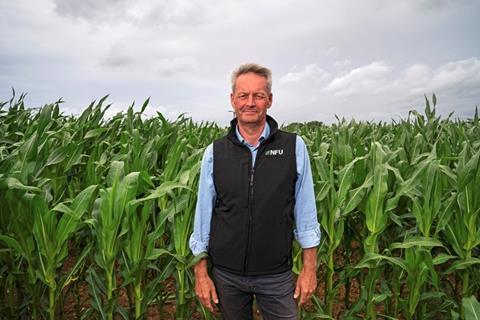 The NFU has stressed that there are still issues that need to be resolved around the future of crop protection in the UK.
Earlier this week the government announced that access to key crop protection would be extended by 3.5 years, to 1 July 2027.
The NFU pointed out that it had been lobbying for farmers to be given a timeline for the legislation that will make crucial crop protection products available. Defra confirmed in October that it had laid proposed secondary legislation that is expected to complete its passage through Parliament in December.
It sets out to provide a temporary solution to two issues – the loss of access to seed treated in the EU when post-Brexit arrangements end on 1 January 2024, and the end of parallel imports, the latter of which has happened already and is having an impact on availability and cost.
Access to treated seed would continue to 1 July 2027, a 3.5 year extension to the original cut-off date, as long as products remain authorised in at least one EU or EEA (European Economic Area) member state.
Meanwhile, holders of Parallel Trade Permits on 31 December 2022, will be able to apply to have authorisations reinstated for a maximum of two years.
NFU vice president David Exwood said he was "pleased with the progress Defra has made" but that "there are issues that need to be sorted for these plans to deliver their full potential to ensure UK farmers and growers have the crop protection tools they need to produce key crops and remain competitive".
Chief among these issues, he explained, is for the maize supply chain to have a legal basis to buy seed now, in order to provide treated seeds in time for next season.
Exwood added: "Any legislative change has to deliver a meaningful output for farmers. Lastly, we need Defra to commit to working on solutions for after 2027, which will ensure the crop protection tools farmers and growers need, continue to be available, to enable competitive production in the UK."