NFU showcases British food and farming to politicians at Labour and Conservative party conferences
The importance of domestic food production and farming's significant contributions to the country will be showcased by the NFU with a strong presence at this year's political party conferences.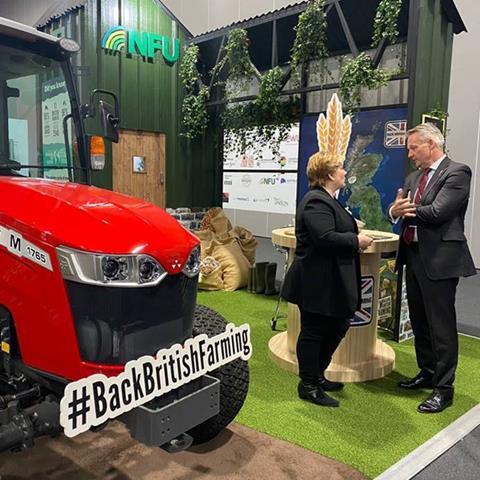 The NFU has a stand in the secure zones at both the Labour Party Conference this week (24-29 September) in Liverpool and the Conservative Party Conference in Birmingham next month (2-5 October) .
Party conference delegates will be able to learn how British farmers are keeping the nation fed with sustainable, climate friendly food, all while protecting and enhancing the countryside, and inspiring the next generation by supporting STEM learning in schools via a variety of farming-based projects, the NFU said.
The NFU said there has never been a more important time to back British farming given the challenges of producing food as prices for energy and fertiliser have and continue to increase significantly.
In a statement, NFU President Minette Batters commented: "As Britain's farmers continue to face significant challenges, including rising energy and fertiliser costs, as well as recovering from the ongoing drought, there has never been a more vital time to highlight the importance of domestic food security and just how much farming delivers for the nation.
"As well as producing sustainable climate-friendly food and looking after our iconic countryside, the British food and farming sector contributes more than £120 billion to the UK economy and provides jobs for four million people.
"Attending the political party conferences gives the NFU a valuable opportunity to showcase British farming and engage with MPs, Peers, councillors and party members. It's crucial that politicians from all parties recognise the value of British agriculture and what more we can do with the right policies in place. I hope to see all of them pledge their support for the industry and back British farming."