Free online event aims to boost technical knowledge in the soft-fruit sector
New research and advice on nutrient delivery, microclimate management, yield prediction systems and pest management all feature in NIAB's annual Soft Fruit Technical Webinar on 30 November.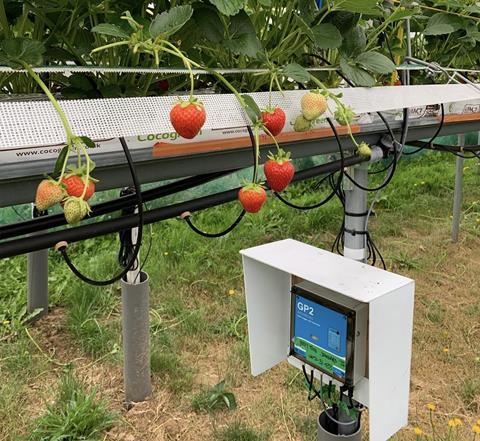 NIAB announced that places are available to book now at the event, which is free and open to everyone in the soft-fruit industry. It will be held online "due to the high levels of interest from UK and international audiences".
The feature presentations come from NIAB's extensive research work at its Water Efficient Technologies (WET) Centre at East Malling in Kent. The centre focuses on establishing and demonstrating best-practice growing systems for the UK soft-fruit industry, including polytunnels.
NIAB will also provide updates on the comprehensive information emanating from ongoing Spotted Wing Drosophila research alongside novel research to improve management and control of aphids and thrips in soft-fruit crops.
Recent performance of NIAB's new Malling strawberry and raspberry varieties will also be presented, plus studies on raspberry root rot and year-round strawberry production including light optimisation.
NIAB knowledge exchange manager Scott Raffle said: "Presenting it on a virtual platform has proved popular over the past few years, with a larger audience drawn from all parts of the UK and abroad. I encourage everyone with an interest in soft-fruit production to attend, to keep abreast of some really exciting new findings in a range of research and demonstration projects being managed by NIAB at East Malling and elsewhere."
To attend the webinar, visit niab.com, click on the Event Hub and Book your Place.